This listing is no longer available.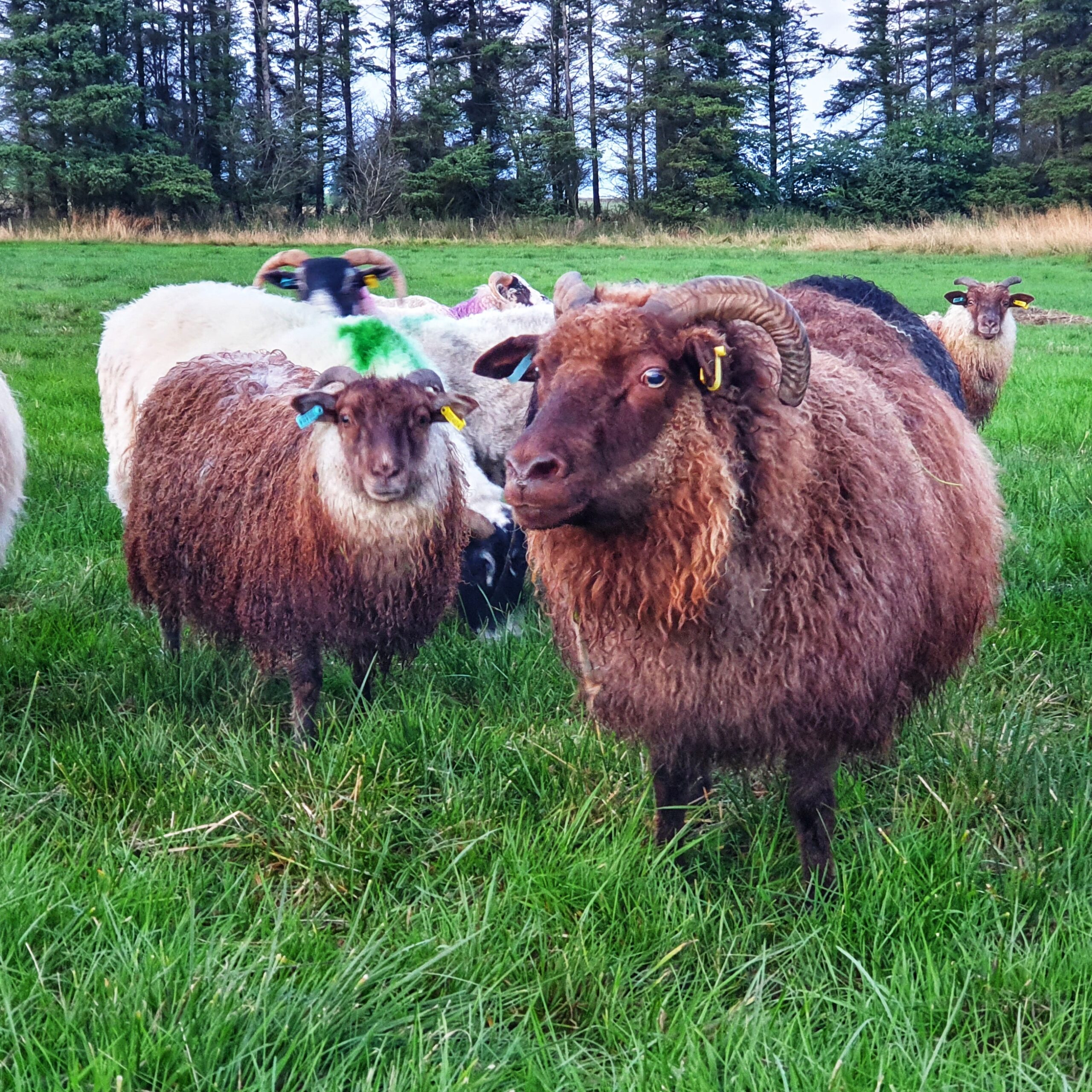 £ 300.00
Brachmont Andrea
2nd Prize winner of the Ewe with Lambs class in the ISBOBI Online Show 2021.
Born 12/04/2018
A very big moorit/solid, two-crop ewe. Weighs in between 65-70kg and has very good, quick-growing lambs. She's a gentle giant and will give you any colour/pattern combo of lambs, depending on the ram you use, thanks to her lovely recessive genes.
Her fleece is incredible: very heavy and this last year I was able to hand-roo it and sell for over £50 on the same day.
She lambs by herself without issue, and is an excellent mother. Really – a top class ewe, an asset to any pedigree flock!
Will be available as potentially covered by spotted ram.
Price negotiable for multiple purchases.