The Pen-y-Lan flock of Icelandic sheep live on our 62-acre farm above the Cothi Vale, in Carmarthenshire Wales. I have long since admired and had Icelandic sheep on my wish list of breeds to keep here on the farm, and when my friend Christine Everitt (Honorwood flock) announced that she was giving up her Icelandic flock I offered to purchase all the Icelandic sheep she still had. These Icelandic ewes and lambs were an instant asset to our long-established fibre flock of sheep which are bred primarily for their fleece. In the summer months the adult Icelandic fleeces are transformed by me into felted cruelty free rugs, that are then sold around the world, then in autumn we shear the lambs and these fleeces are always in demand with hand spinners and felt makers.
Quality fleece is a top priority for us along with good conformation, strongly built frame and a generous nature, as we are very hands on with our flock, and with our advancing ages (?) we need our sheep to be easy to handle.
With an ever-growing pedigree Icelandic flock, we usually have a limited amount of ewe and ram lambs available after weaning each year, but it's best to get in touch in the spring to add your names to our waiting list. This year (2020) we are adding a 2nd unrelated ram to our flock to widen the gene pool and help out our wonderful ram 'Carreg Samson' who has too many girlfriends to cope with now.
Visitors are welcome by prior appointment.
Address:
Liz & Keith Wookey
Cwm Gogerddan
Crugybar
Llanwrda
Carmarthenshire
SA19 8TR
Tel: 07528 540 634
Email: lizwookey@gmail.com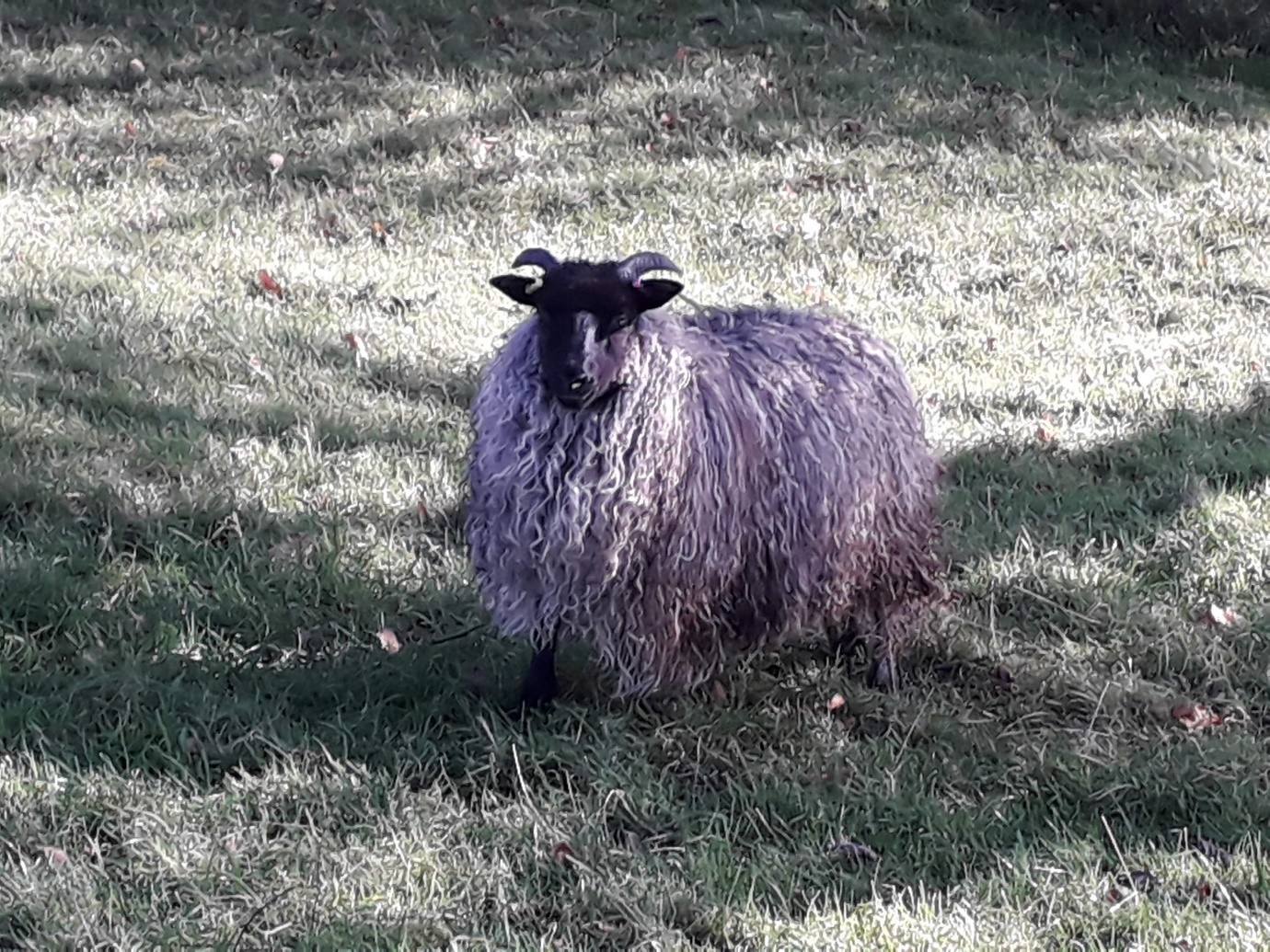 Our Location: